HTIGLOBAL, envisioned by Pablo Linares, is dedicated to providing tailored Professional Technical Instruction for helicopter operators. Originally designed for classroom instruction with expert guidance, these courses are meticulously crafted to offer comprehensive, hands-on learning experiences. Some of these meticulously developed courses have earned approval from Transport Canada, complementing the existing FAA approval. HTIGLOBAL's commitment to quality ensures that all courses meet stringent standards, guaranteeing industry compliance and excellence for participants worldwide.
HTIGLOBAL is a helicopter training business primarily established to address the global demand for training helicopter mechanics and engineers. The core focus of the business is to provide high-quality training at a fraction of the cost compared to OEM offerings, ensuring no compromise on quality.
All HTIGLOBAL instructors are active aeronautical technicians focused on helicopter maintenance and in turn are technical instructors.
All HTIGLOBAL instructors are aeronautical technicians focused on helicopter maintenance.
Course material is offered in a digital format. Our training material is the key to the excellence of our courses.
HTIGLOBAL also plays a role as a technical advisor for different armed forces and private companies in Latin America and around the world.
The company's owner, Mr. Pablo Linares, boasts over 40 years of experience as a helicopter mechanic, including 25 years as a technical instructor. He previously served as a Bell Helicopter Technical Instructor Specialist for a decade. HTIGLOBAL holds IATA CTP certification and FAA A&P licenses.
Since its establishment in 2014, HTIGLOBAL has conducted training sessions for various entities, including the Colombian Navy and Army, the private sector in Chile (EagleCopter), the Chilean Air Force, FAASA in Spain, the Argentine Air Force, Abu Dhabi Aviation in the UAE (commercial), the Sharjah Police in Dubai, HPE-Italy (Italian Army, Carabinieri, and other Italian entities), Indonesian companies like Travira Air, HeliSGI, Airfast, and Pelita Air Services, Peru's DGCA under an ICAO contract (HTIGLOBAL became an ICAO supplier), Cameroon's Special Forces Aviation Section (BIR) in Africa, the Nigerian Police in Africa, Intermountain Helicopter in California, TRAF (Thai Royal Air Force-Bangkok), the Mexican Regional Governments of Chiapas and Jalisco.
All our training programs are certified under FAA FAR 65-81 and AC# 145-10, including FAA IA renewal certification. Moreover, we are an authorized Transport Canada ATO (Authorized Training Organization) offering initial courses for Bell 412/Engine, Bell 212/Engine, and Bell 205/Engine.
Certifications are accessible on our website or can be provided upon request. HTIGLOBAL holds CAGE registration, enabling business transactions with the DOD and other US federal government agencies. Recently, we also secured a supplier status with Hawker Pacific.
HTIGLOBAL JOINS USAIG'S PERFORMANCE VECTOR SAFETY
INITIATIVE
HTIGLOBAL LLC, a Texas-based company, has become a participant in USAIG's Safety Bucks Program. This program enables policyholders who operate turbine-powered helicopters to select US$2,500 in Safety Bucks to go toward helicopter pilot training or maintenance technician training expenses in each year of policy coverage.
Performance Vector is dedicated to enhancing aviation safety programs by connecting organizations with top-tier service providers. Recognizing the multifaceted challenges within the industry, the goal is simple: to elevate the effectiveness and reach of your safety initiatives. Beyond mere networking, Performance Vector acts as a committed stakeholder, aligning resources to bolster your program. This collaborative approach ensures that alongside your efforts, their expertise and support propel your safety measures to new heights, ultimately fostering a safer operational environment.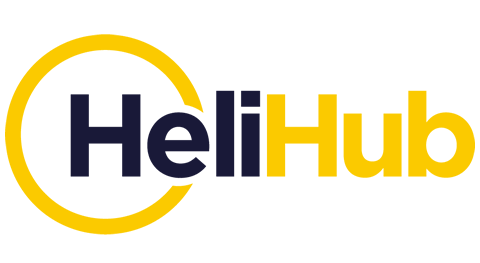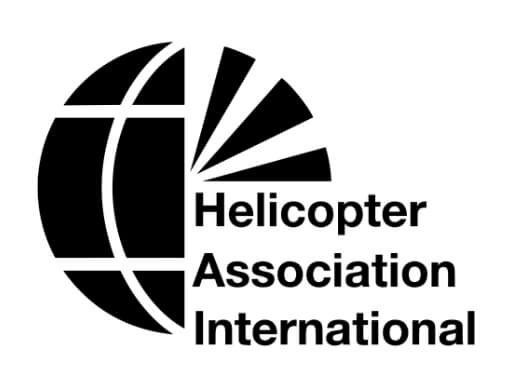 For over seven decades, the Helicopter Association International (HAI) has been a cornerstone for the global helicopter community. Serving as a pivotal support system, HAI has offered comprehensive services while spearheading safety standards within the industry. 
An Inspection Authorization (IA) certification is a vital professional credential granting individuals the authority to conduct annual aircraft inspections. Mandated by the Federal Aviation Administration (FAA), these inspections are crucial for both commercial and private aircraft, ensuring their safety and airworthiness before taking flight each year.
The Defense Logistics Agency (DLA) offers comprehensive logistical, acquisition, and technical aid to the Army, Navy, Air Force, Marine Corps, federal agencies, and international allies.
Meet our dedicated instructors, the architects of expertise, nurturing knowledge and sculpting tomorrow's specialized technician.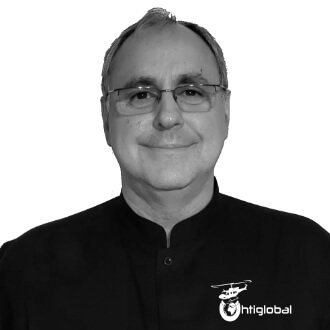 Pablo Linares
Helicopter Aeronautical Technician and Private Helicopter Pilot. He has more than 30 years as a helicopter technician and over 19 years in technical instruction. He was a Specialist Instructor for Bell Helicopter Training Academy for 10 years. Founder and CEO of htiglobal since 2014.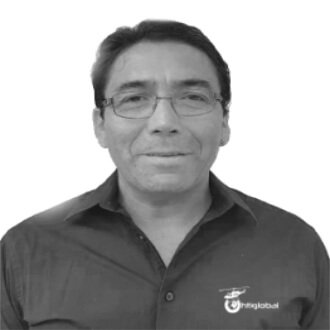 Luis Devia
FAA A&P, Maintenance Technician with a Technical Instructor Certification from the Chilean Aeronautical Authority. He has 30 years of experience with Airbus Helicopter products. Great technical experience as a Field Mechanic and also as a Technical Representative in this discipline.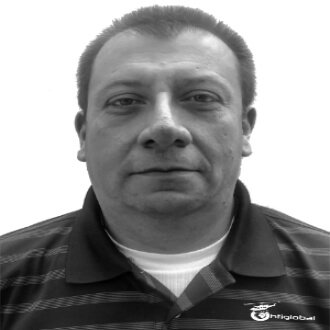 Victor Hernandez
Maintenance Technician with a Technical Instructor Certification from the Colombian Aeronautical Authority. He has 20 years of maintenance experience in Bell Helicopters, BK-117 and AW-139. Pilot Instructor as well as Instructor for Flight Attendants and Dispatchers at Avianca.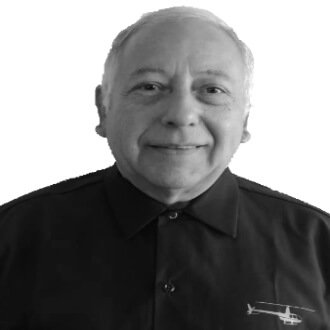 Raul Moreno
Specialist Instructor in Rolls Royce and Turbomeca-Safram engines. He has over 45 yrs of experience.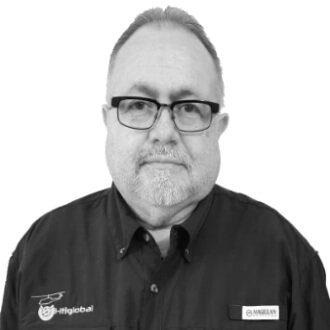 Jose Ramos
Helicopter Aeronautical Technician and Instructor. With more than 40 yrs. as a Helicopter technician and over 24 Years in technical instruction. He was a Technical Training Specialist at Bell Helicopter Training Academy for 24 Years in Texas, focusing on the Light Line Training Courses including.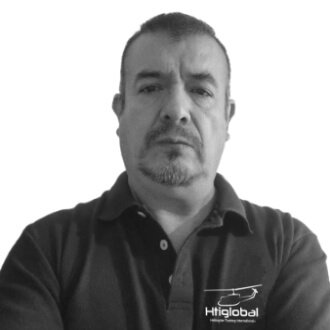 Juan M. Muñoz F.
An aeronautical engineer from the National Polytechnic Institute of México and private pilot.Certified instructor by the Mexican Aeronautical Authority (AFAC) with 30 years of experience in fixed-wing aircraft maintenance for lines Cessna, Beechcraft and Learjet as well as Boeing 727, 737 Classic / NG and Douglas DC9.
Empower Your Skills with HTIGLOBAL : Reach New Heights, Contact Us for Tailored Guidance

!
What Our Customers Are Saying
"We appreciate the dedication of your company, HTIGLOBAL, during the development of the various courses, surpassing our expectations outstandingly. We are confident that acquiring the knowledge imparted during these instructions will contribute to the performance of our technical staff in our Bell fleet. We highlight the effort and dedication shown in addressing technical doubts and concerns by the technical personnel during the course development.
The courses delivered have satisfactorily met the regulatory requirements of our aviation authority. Additionally, we consider the didactic material provided in both physical and digital formats to be adequate. Similarly, the resolution of doubts and concerns during the courses has been commendable."
"We extend our sincerest gratitude for the high-quality instruction provided in the BELL 412 Field Maintenance and PT6T-3 Series course offered to our company's maintenance technician at HELIAMERICA SAC.
We genuinely appreciate your exemplary performance and dedication as an instructor throughout the course's development, which has surpassed our expectations exceptionally. We are confident that the knowledge acquired during this training will significantly enhance our collaborator's performance as a maintenance technician for our BELL 412 fleet. Your commitment to addressing technical queries and concerns during the course deserves special recognition, highlighting your effort and dedication."
Celebrating Success: HTIGLOBAL Latest Achievements and News Updates!